Located at the SHELL station
Marlborough Country Convenience
*Doug's Hot Dogs
Cheshire Floral Farm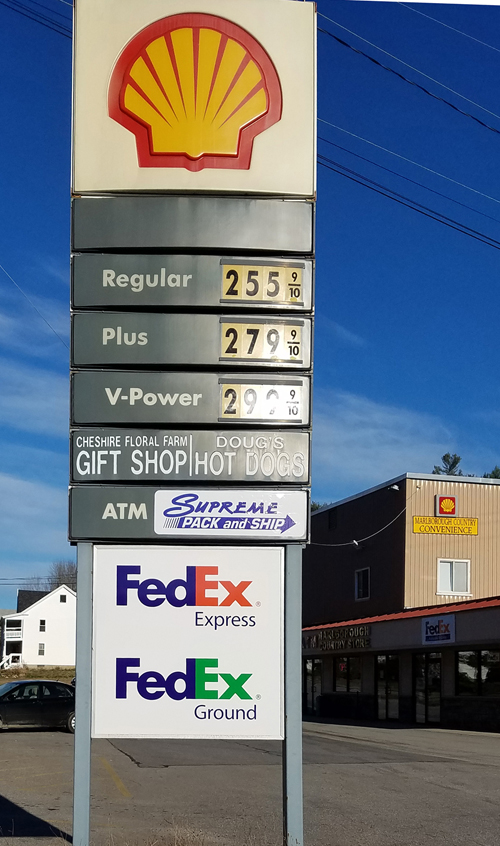 Easy Parking!
* The BEST hot dogs in New England!


Supreme PACK and SHIP™
Serving the Monadnock Region
Full Service Packing and Shipping


Convenient
Easy Parking
No Hassle
No Kidding
Full packing and shipping services are easy to do in our convenient office. Just bring us your items to be shipped and we'll do the rest!

Pre-printed FedEx® cartons and Padded Paks are FREE. Packing services and other carton sizes are priced according to size. Standard FedEx® rates are charged (identical to those listed on FedEx.com). No markup on actual FedEx® shipping charge.

NOTE: All FedEx shipments are subject to DIMENSIONAL charges.

Already have a FedEx® account of your own?
FREE Daily Drop Off! No Handling Fees!
Prepare your package as you normally would...sealed with your own shipping label and drop it off in our office. Avoid weekly FedEx® Ground Weekly pick-up charges.


Office Hours
9 AM to 5 PM Monday through Friday


Last Package Drop Off Time
FedEx Ground: 2:30 PM
FedEx Express: 3:30 PM
Packages submitted by the above times will be shipped the SAME business day.
Packages submitted after the above times will be shipped the NEXT business day.
FedEx Express®
Fast and reliable, FedEx Express offers overnight or 1-, 2- or 3-business-day delivery.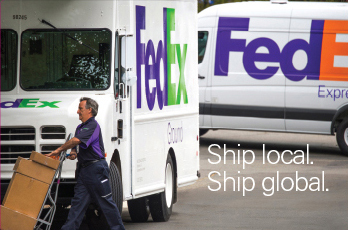 FedEx Ground®
FedEx Ground is faster to more locations than UPS Ground.
FedEx® International services
These worldwide services deliver to more than 220 countries and territories. And FedEx International Ground® makes shipping to Canada cost-effective and easier than ever.
Click Here for Pricing
FedEx® Ground is faster to more locations than UPS® Ground!
Supreme PACK and SHIP™
(A Division of Supreme Audio, Inc.)
225 Main St., Rt. 101, (Located at the SHELL station)
P.O. Box 550, Marlborough, NH 03455
Phone: 603-876-3636
Please send inquiries to Info@SupremePACKandSHIP.com
Copyright © 2017-18 Supreme PACK and SHIP™. All Rights Reserved.
Designated tradestyles, trademarks and brands are the property of their respective owners.